Every country and every family have their own traditions. Chrstmas in Poland is known for its 12 dishes. As opposed to many other countries, the 24th of December is THE Christmas day when the main celebration takes place. There are so many other things that the Polish do on that day. Let me tell you about a few of them.
12 dishes
Let's start with a classic. 12 main dishes must be prepared and consumed on Christmas Eve. They are symbolizing the 12 apostles, but also 12 months in a year. Many families spend days preparing the Christmas feast that can only be composed of fish and vegetables. That's it, you read it right, no meat on the table on the 24th. Also, do you think that anybody wants to eat the rest of the fish the next day when the table is filled with ribs, stakes ad other meat delicacies? No way, a lot of food goes to waste. As a good guest, you also need to try ALL the dishes. It will bring you a healthy and financially stable year.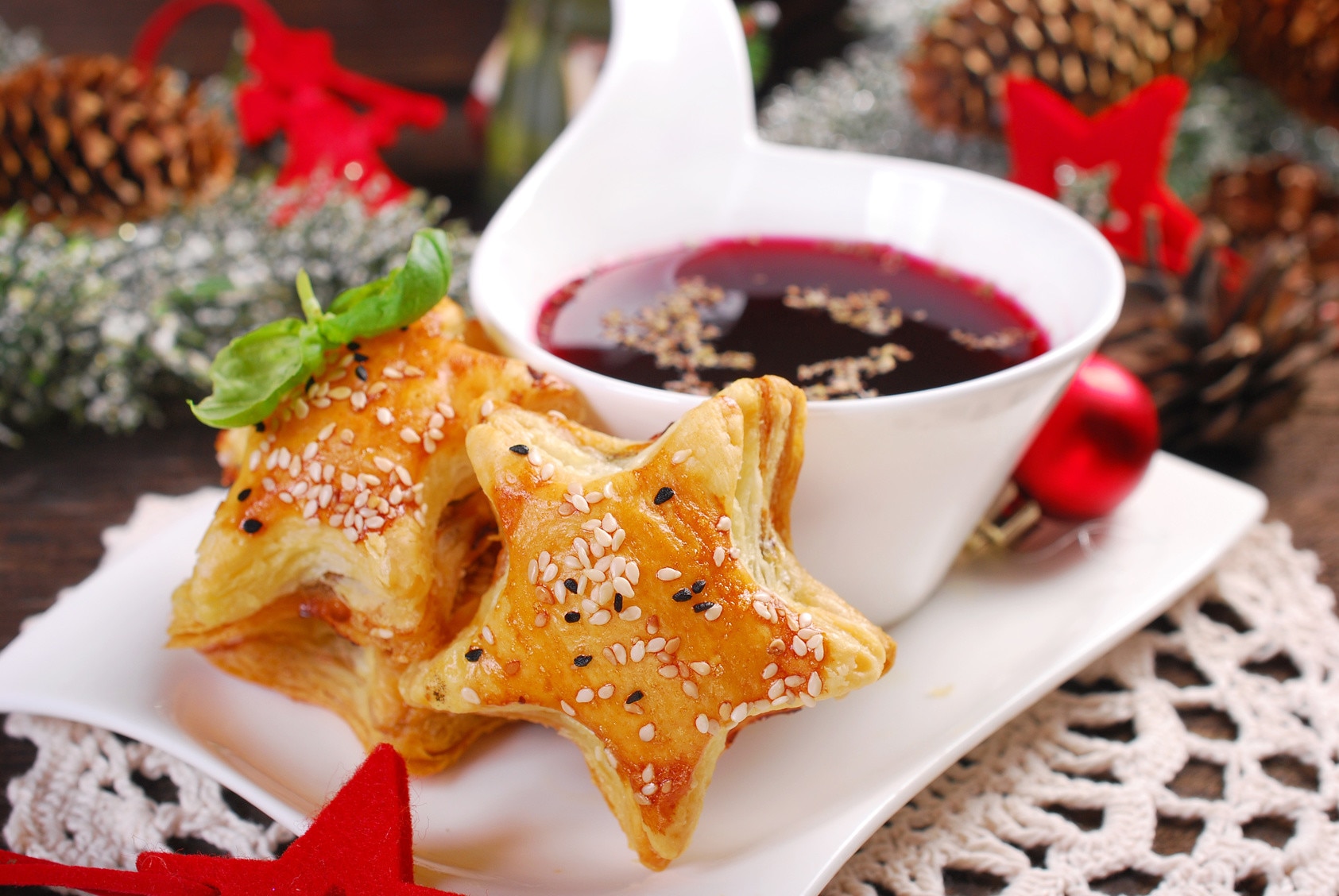 Sharing a wafer
It's an old Polish tradition. Apparently, it begun in the 18th century. Christmas wafer (opłatek) is a symbol of reconciliation, friendship, and love. The Polish share it at the beginning of the Christmas Eve supper wishing each other all the best for the upcoming year.
Additional plate at the table
Traditionally, at a Christmas Eve dinner, there will always be an additional, empty plate on the table. This place is reserved for somebody in need. If anyone comes to your door, especially on that day, you should invite them over. Nobody should be alone during Christmas.
Hay under the table cloth
A few stalks of hay under a table cloth are supposed to symbolize the simple conditions in which Jesus came to life. This religious symbol is supposed to bring prosperity to the household for the upcoming year.
The first star
Christmas Eve dinner can begin only after the first star can be seen in the sky. Apparently, that star was the one that led the Three Kings to the place where Jesus was born.
Christmas candle
On the Christmas table you can't miss a Christmas candle. It's a symbol of light that Jesus brings to every home. Also, it's an invitation for the family to join the table.
Feel free to share other traditions from your countries in the comments!
---